Black Rock Mountain State Park
Georgia's highest state park encompasses some of the most outstanding scenery in Georgia's Blue Ridge Mountains. Click here for more info.
Tallulah Gorge and State Park
Tallulah Gorge is one of the most spectacular canyons in the eastern U.S., Tallulah Gorge is two miles long and nearly 1,000 feet deep. Visitors can hike rim trails to several overlooks, Click here for more info.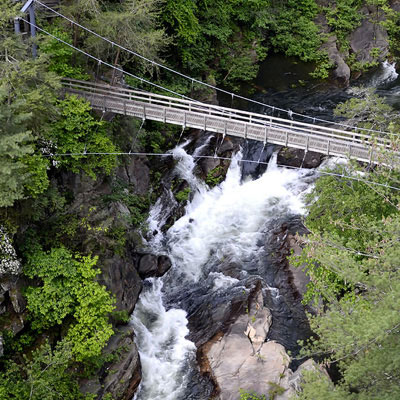 Minnehaha Falls
Dick Creek Falls
Mud Creek Falls
Near-by Lakes and Fishing
Lake Burton
Lake Rabun
Lake Seed
Visit here to learn about all the trails in the area.
Dillard, Ga. – Many Antique stores
Rabun Flea Market / Across the Hwy from Willow Valley RV Resort.